Conor McIntyre, Luke Scrase and
Sara McLean
are the three housemates who will battle it out for a free pass to the Big Brother final in this week's White Room challenge.
The trio have been given the chance to win immunity, but must remain in the White Room with white clothes and white food until further notice.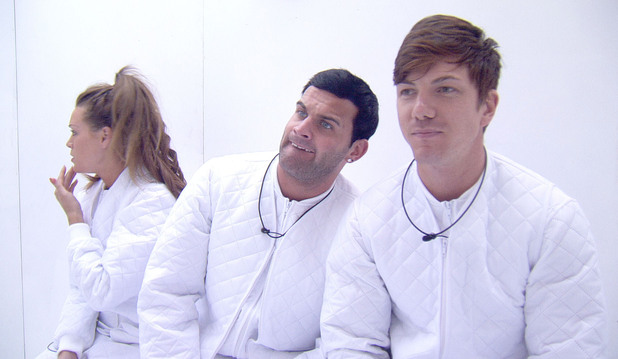 They will only be allowed out for fresh air breaks and a shower.
Whoever is the last housemate in the White Room will be given the pass to the final and the only way for the housemates to escape is by pressing one of three buzzers in the room.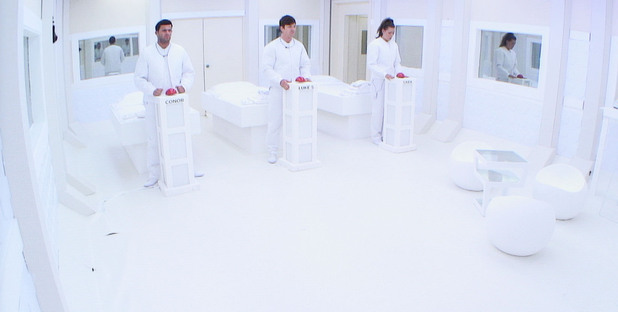 During their stay in the White Room, the trio will take on challenges including a
Space Race task
that Luke S has taken on.
Sara has already claimed that she stands no chance in the challenge, commenting: "It will be between you two. There's no point in me even being here. You two are going to battle this out." However, she appears to have been spurred on by a pile of new white clothes, which include some "lovely bras".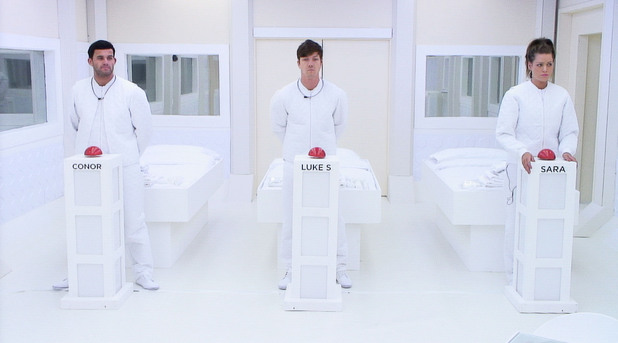 The Big Brother White Room special will air on Wednesday at 9pm on Channel 5.
Big Brother Day 56 - Photo gallery:
Copyright: Channel 5