Celebrities
Michael Jackson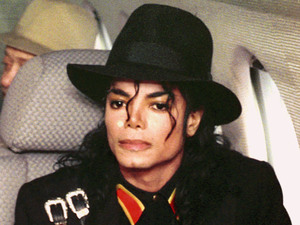 Occupation: Singer, actor and entertainer
Nationality: American
Born: August 29, 1958
Died: June 25, 2009 (aged 50)
Michael Jackson - also known as "the king of pop" - is recognised by the Guinness Book Of Records as the most successful entertainer of all time. He first rose to fame in the mid 1960s as the youngest member of brotherly band The Jackson 5.

Upon launching his solo career in 1971 crafted some of the most iconic pop songs ever, including 'Beat It', 'Billie Jean' and 'Thriller'. Throughout his career, Jackson helped turn the humble music video into a major art form, sold over 750 million records worldwide and, in 'Thriller', scored the biggest selling album ever.

In March 2009, following allegations of child sex abuse and scandalous rumours about aspects of his private life, Jackson announced the launch of a 50-date comeback concert entitled 'This Is It'. However, Jackson tragically died on June 25th 2009, just three weeks before the first show, having suffered a prescription drug-induced cardiac arrest.

A concert movie titled This Is It - featuring footage from tour rehearsals - was released a few months after Jackson's death, and a second posthumous album featuring his vocals, Xscape, was released in May 2014.