13
Gaming News
'Metal Gear Solid Rising' trailer released - watch
Metal Gear Solid Rising
's latest trailer has been released.
Originally planned for last night's Spike TV VGAs
, the trailer was leaked ahead of time, confirming it was developed by
Bayonetta
and
Vanquish
studio
Platinum Games
.
The video shows that the action title has become a fast-paced hack-and-slash game, with Raiden taking on a Metal Gear Ray single-handed, slicing off enemy limbs and fighting an unknown enemy on top of a speeding train.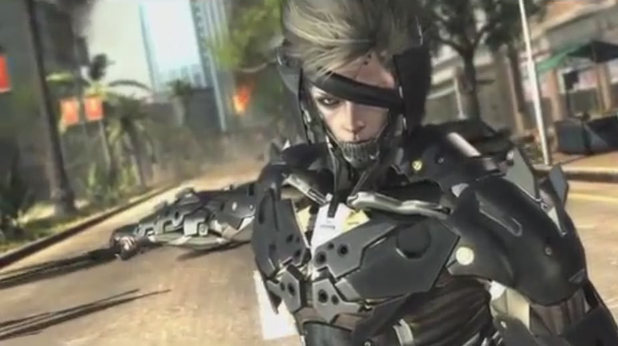 It concludes by revealing potential subtitle 'Revengeance' and hints of his 'Jack the Ripper' past, which was referred to in
Metal Gear Solid 2
.
Series creator
Hideo Kojima
seemingly
confirmed Metal Gear Solid 5
last month, before backtracking to say that the project was not in development but would happen at some point.
Metal Gear Solid Rising
is expected to be released on Xbox 360 and PlayStation 3 in 2012.
> Skyrim wins top prize at Spike TV video game awards
> The Last of Us unveiled by Naughty Dog
> Batman: Arkham World teased by Joker actor Mark Hamill
> Tony Hawk's Pro Skater HD announced for 2012 release
> Command & Conquer: Generals 2 announced by BioWare
> Diablo III opening cinematic debuts - watch
> The Amazing Spider-Man video game gets debut trailer
> Alan Wake's American Nightmare unveiled by Remedy
> Fortnite revealed by Epic Games