1
Gaming News
'Modern Warfare 3' March map pack out now on Xbox 360
Modern Warfare 3
's March map pack is available now on Xbox 360.
Multiplayer map Black Box and Spec Ops missions Black Ice and Negotiate can be downloaded as a timed exclusive for Call of Duty Elite subscribers.
> Read our hands-on preview with the March map pack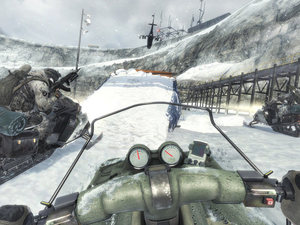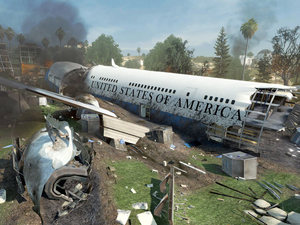 Each piece of DLC will first launch on Xbox Live, with availability on PlayStation 3 and PC following at a later time.
The first two maps, Liberation and Piazza,
launched on PS3 last month
.
Recently-released Xbox 360 map Overwatch, meanwhile, will be released on the PS3 on March 29.
Modern Warfare 3
will see a
total of 20 updates
over a period of nine months.
Call of Duty: Modern Warfare 3
was released in November and has broken movie
Avatar's record as the fastest-selling piece of entertainment
. However, it
failed to topple Adele as the UK's best-selling entertainment property in 2011
.
> Read our review of Call of Duty: Modern Warfare 3 review
Watch the Collection #1 trailer, including footage of the March maps and Spec Ops missions, for
Modern Warfare 3
below: