1
Movies News
Marvel unveils Agent Coulson 'Avengers' poster
Marvel Studios
has released an
Avengers
poster featuring Agent Coulson.
It shows
Clark Gregg
's character with Samuel L Jackson's Nick Fury in the background.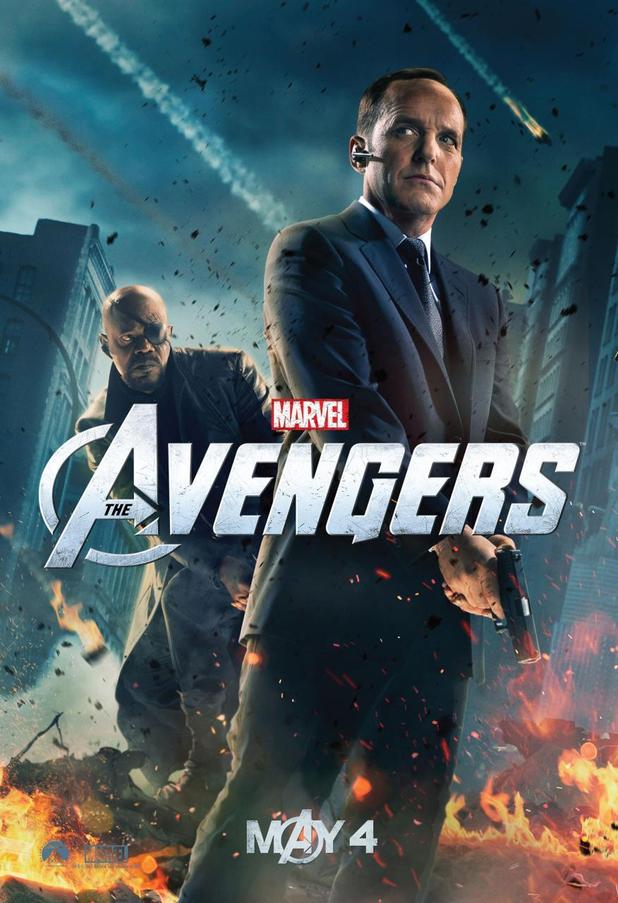 Six character posters
had previously been unveiled featuring the other stars of the film.
Written and directed by Joss Whedon, the film will also feature Robert Downey Jr, Chris Evans, Mark Ruffalo, Chris Hemsworth, Scarlett Johansson, Jeremy Renner, Tom Hiddleston and Stellan Skarsgård.
> The Avengers poster: Marvel's Iron Man, Captain America, Thor assemble
> 'The Avengers' trailer scene-by-scene recap
Gregg recently said that
The Avengers
"thoroughly delivers"
.
The Avengers
will open in UK cinemas on April 26 (under the title
Marvel Avengers Assemble
) and May 4 in the US.
A screening of the film will also
close the Tribeca Film Festival
on April 28.
Picture gallery: 'The Avengers'