81
Music News
Kylie Minogue announces 'The Best Of' collection
Kylie Minogue
has announced plans to release a compilation of her greatest hits next month.
The singer will include 21 of her most popular hits on
The Best of Kylie Minogue
, which will be released in the UK on June 4, and in the US on June 19.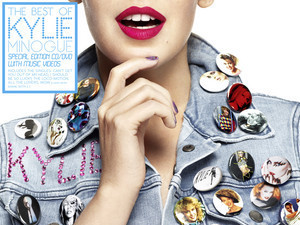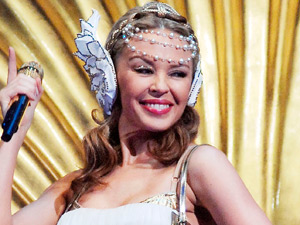 The collection has been compiled through "extensive market research" by EMI late last year, which aimed to collate the most popular of Minogue's 25 years of hits.
18 of the album's songs reached Top 5 status in the UK, while five of the tracks were number one singles.
The compilation is being released in celebration of Minogue's 25 years in the music industry, which began with her debut single 'The Loco-Motion' in 1987.
Throughout 2012, the Australian star will reveal a number of secret projects and surprises for fans as part of her K25 campaign.
The tracklisting for 'The Best of Kylie Minogue' is as follows:
1.
'Can't Get You Out Of My Head'
2.
'Spinning Around'
3.
'I Should Be So Lucky'
4.
'Love At First Sight'
5.
'In Your Eyes'
6.
'Kids' (with Robbie Williams)
7.
'Better The Devil You Know'
8.
'All The Lovers'
9.
'Give Me Just A Little More Time'
10.
'Celebration'
11.
'Slow'
12.
'Red Blooded Woman'
13.
'I Believe In You'
14.
'On A Night Like This'
15.
'Confide In Me'
16.
'Get Outta My Way'
17.
'The Loco-Motion'
18.
'Tears On My Pillow'
19.
'Wow'
20.
'In My Arms'
21.
'Never Too Late'
Watch the music video for Kylie Minogue's 'Love At First Sight' below: