0
Showbiz News
Meryl Streep donates $10,000 to Viola Davis's hometown school
Meryl Streep
has donated $10,000 (£6,271) to a Rhode Island school.
The
Iron Lady
star gave the money to the Segue Institute for Learning, which is located in her Oscar competitor Viola Davis's home town of Central Falls.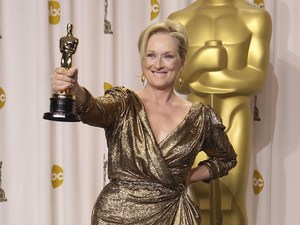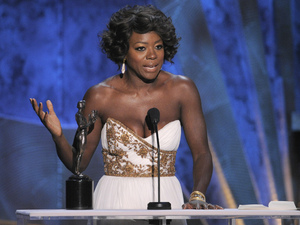 Davis mentioned the children of Central Falls while
accepting the SAG Award for The Help
, when she said: "Dream big, and dream fierce."
Streep chose to make the donation after recently speaking with Davis about the Rhode Island school's need for more supplies, according to
WPRI
.
Streep won out over Davis in
the 'Best Actress' Oscar category
this past weekend for playing former British Prime Minister Margaret Thatcher in
The Iron Lady
.
The now three-time Oscar winner joked that
"half of America" was likely disappointed to see her win
another acting prize.
Streep has been
criticised by former British politician
Norman Tebbit for not thanking Thatcher in her Oscar acceptance speech.
> Meryl Streep, Julia Roberts confirmed for August: Osage County
Watch Meryl Streep after her third Academy Award win below: