0
Showbiz News
Angelina Jolie to be made honorary citizen of Sarajevo
Angelina Jolie
is to become an honorary citizen of Sarajevo.
A spokesperson for the Bosnian capital city announced today (April 25) that Jolie will receive the honour for showing the "truth about the [Bosnian Civil] war" in her directorial debut
In The Land of Blood and Honey
.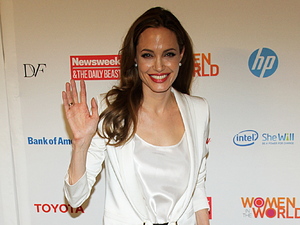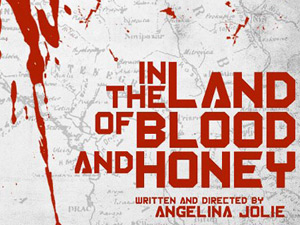 Jolie has not yet notified the Bosnian government if she will attend a ceremony in her honour on May 3, reports
The AP
.
The actress-filmmaker spoke about
her growing interest in the Bosnian Civil War
while promoting
In The Land of Blood and Honey
earlier this year.
"Bosnia has always been a situation and a conflict that I'd never been completely able to understand, so [the film] was also a chance for me to dip deeper and learn and educate myself on the concept," Jolie explained.
Jolie personally
screened In The Land of Blood and Honey before 5,000 viewers in Sarajevo
in February.
In the Land of Blood and Honey
earned Jolie an NCAAP Image Award for 'Outstanding Foreign Motion Picture' as well as a Golden Globe nomination.
> Angelina Jolie threatened over In the Land of Blood and Honey
> Angelina Jolie: 'I was moved by In The Land of Blood and Honey'
Watch a trailer for
In the Land of Blood and Honey
below: