A Russian politician has called for
Madonna
to be prosecuted for promoting gay rights at her St Petersburg show this week.
Madonna made a series of statements in support of LGBT rights at Thursday (August 9)'s gig, including handing out pink bracelets and urging those in attendance to have "love and appreciation for the gay community".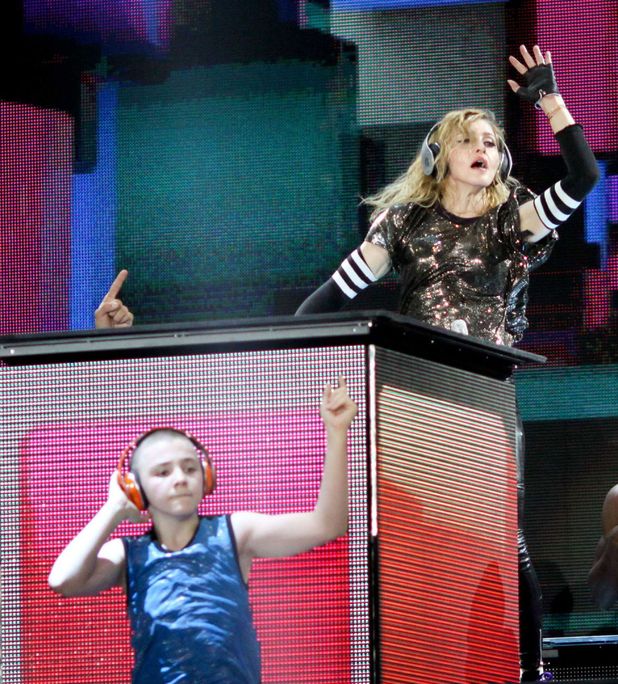 St Petersburg City leader Vitaly Milonov has apparently taken offence to Madonna's gesture and has requested that she be charged with illegal propaganda, reports
RIA Novosti
.
Milonov is asking city officials to fine Madonna and the St Petersburg concert's promoters. However, no charges have yet been filed.
Madonna had previously caused controversy by
offering support for jailed band Pussy Riot
at her Moscow show. During the show, Madonna whipped off her shirt to reveal that she'd written 'Pussy Riot' across her back.
Pussy Riot have been accused of accused of hooliganism on the grounds of religious hatred for criticising Russian President Vladimir Putin.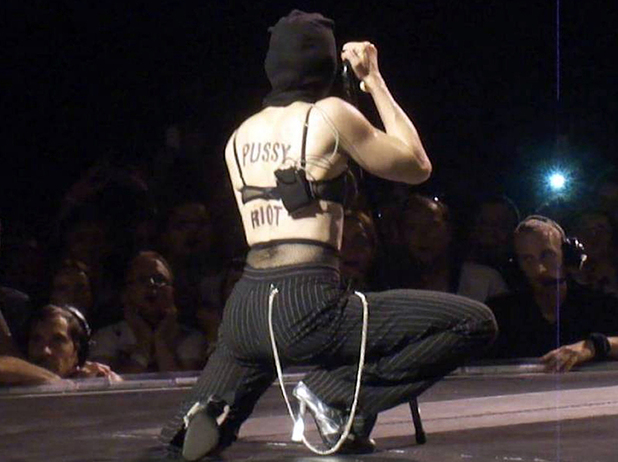 Madonna's St Petersburg concert had been the subject of
a terrorist threat
, but the event went off without incident.
She next performs in Helsinki on Sunday (August 12).
Listen to Madonna's call for gay rights in St Petersburg below: