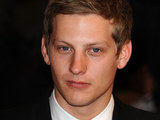 Former
Emmerdale
and
Hollyoaks
star
James Sutton
is busy launching a new venture after setting up his own pop-up acting company Broken Leg Workshops.
The 29-year-old, best known for his soap roles as Ryan Lamb and John Paul McQueen, is offering a unique alternative to drama classes with an emphasis on developing the skills needed for acting in front of a camera.
Each two-day workshop aims to provide students with a thorough insight into the world of television acting, as they receive advice from a team of professional actors and get the opportunity to perform in front of industry experts such as casting directors and agents.
James recently caught up with
Digital Spy
for a chat about the project, life after soapland and his future acting ambitions.
How did the idea for Broken Leg Workshops come about?
"I decided on the idea with my friend and business partner a couple of months ago. We've always spoken about going into business together, and we were originally going to open up a drama school.
"But logistically that would have been a bit of a nightmare with overheads, renting a whole building and staffing it. So about two months ago, we made the decision to do some workshops, and it's grown from there."
Who are the workshops open to?
"They're absolutely open to everyone. Obviously if you've got experience that's going to be a plus, but everyone is welcome and we're really excited at the prospect of discovering people who nobody else has seen before.
"We've got casting directors on board, and these people are actually casting for dramas, films and TV now. We also have professional agents who are looking for clients. So the chance that people will actually get work and representation out of this is really exciting for us."
You've got lots of recognisable faces from soap involved, including Danny Miller, Catherine Tyldesley, Mark Charnock and Jessica Fox. How easy was it to get them all on board with the idea?
"Well, the great thing about actors is that they like talking about acting! It's also nice to pass on what you've learnt and give advice. All of the people I've asked are people who I really respect and really admire as actors - I look up to them.
"I just said, 'Do you fancy coming in and doing a bit of teaching?', and all of them immediately said yes. I think they're all really looking forward to it. It's a nice change for them because most of them are soap actors with a 9-5 day job, so this will be something different for them."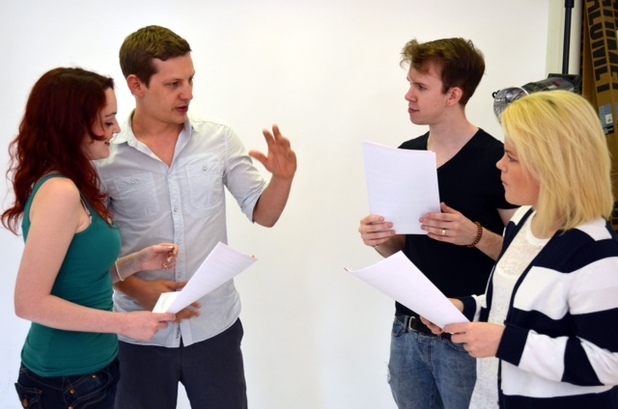 What kind of a response have you had since announcing this venture?
"It's been really positive and we've had tons of interest. We're already selling quite a lot of places on the first course, which is fantastic as we only announced it a short time ago. As soon as the website went live, we had loads of people ringing and emailing us.
"I think it's because there's nothing else like this in the country. Obviously there are workshops and drama classes which teach acting for TV and film, but as far as we know, there are none that are taught by actors who are recognisable faces working now on television.
"We're actively encouraging our guest lecturers to get involved and act with the students in the workshops, so it should be a really lovely opportunity to work with people who you've watched on TV. Everyone has been really positive and really excited about it."
How are the preparations going for your first workshop in Liverpool at the end of July?
"They're going great! I've been busy writing the lesson plans, which have been taking up all of my time at the moment. I'm spending my days surrounded by pieces of paper and marker pens, trying to fit everything in - because there's an awful lot of criteria that we want to get through.
"Beyond that, our next one will be in Manchester. We're just finding the venue at the moment, but that'll probably be in the second or third week of August. But the wonderful thing is that we can go anywhere - we're not stuck in one location. We've already spoken to people in Cardiff, Bristol and Birmingham. Eventually we would like to go into London too."
Are you still auditioning for roles yourself?
"Yes, I'm still acting, auditioning and going for meetings. I've actually had quite a busy year already because I've had quite a few things airing. So I'm still doing that, but it's nice to have something else to focus on as well.
"I think for me, it takes the pressure off a little bit when it comes to auditions and really needing to get the job. Now I've got this project as well - so it's not taking anything away from my acting career, but it's nice to have something else to focus on."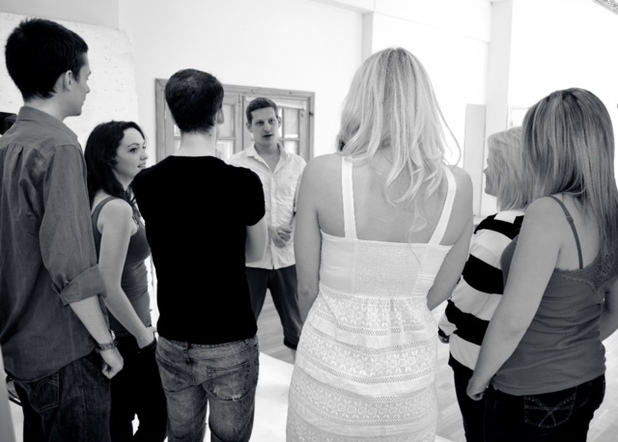 As you mentioned, you've appeared on quite a few high-profile shows this year including Holby City, Scott and Bailey and Bedlam. How has life after Emmerdale compared to what you'd expected?
"It's been pretty much what I expected, to be honest. I'm not going to pretend that it's not difficult coming out of a really regular job like
Emmerdale
. I was acting every day there, and there's not many actors who can say that they're acting on a daily basis. So it was a big decision to leave that behind, but one that I'm really glad that I made.
"I've had some good jobs since I've left, and I've been auditioning for films recently. That's the direction that I'd like to go into now - films and one-off dramas. I'm a jobbing actor again, which is great, because the reason that I got into the industry was to play different characters and do different jobs."
Is theatre still your first love?
"Most definitely. I was actually offered a couple of tours at the end of last year that I had to turn down for various reasons, but if something came up that was right for me, I'd definitely consider it."
After seeing people like Barry Sloane do so well, would you consider looking for work in the US?
"Yeah, definitely. I am going to go over to LA when the time is right - I think every actor has to go at some point. Barry has worked incredibly hard and done fantastically well, so there is work out there, but I'm not in a rush.
"That's not to say that I don't have the ambition, it's just that I know a lot of actors go over there perhaps naively and with rose-tinted glasses. It's incredibly competitive over there - perhaps even more so than it is over here."
Four years on, how do you look back at your time on Hollyoaks?
"I look back on it so fondly and I have nothing but great memories there. It was a wonderful time for me as an actor, because as much as you learn from drama school, the stuff that you learn on the job is second to none.
"It was a real baptism of fire for me to be thrown straight into such a big storyline which got so much attention. I feel very proud and very privileged to have worked on that storyline, and also to have been a part of
Hollyoaks
at that time. It was a really, really lovely experience and I made some great friends there."
Do you look back on Emmerdale as fondly?
"Definitely.
Emmerdale
was a different ballpark, to be honest - the actors there are phenomenally talented. Not to take anything away from
Hollyoaks
, but
Emmerdale
was a big step up and you suddenly find yourself working alongside people who you've seen on TV for years.
"The cast members there have such an ease with how they work, and they're so giving as actors - they made me feel incredibly welcome and really helped me. And working for Gavin Blyth was just a joy - that man was the most passionate, thoughtful, honest and caring producer that we could have asked for."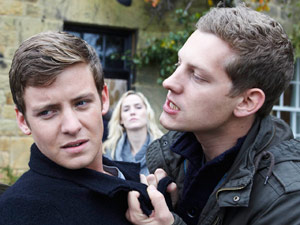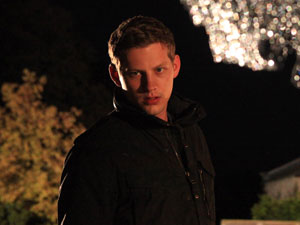 With Hollyoaks in particular, people often ask whether you'd go back. Is that flattering, or is it annoying to always be asked the same question?!
"I get asked pretty much every day on Twitter if I'm going back to
Hollyoaks
, and it is flattering. I don't think there's room for me there, to be honest - they have a huge cast now and they have great storylines. I know that they had a serial killer storyline which was very well received, and I know Emmett Scanlan and Kieron Richardson also had a wonderful storyline together.
"It's a great show and if the storyline was right, the time was right and they wanted me to go and do something, I'd certainly consider it. But like I say, they have a very big cast, so I'm not sure they'd want another actor coming on board right now!"
You've been busy doing some charity work as well, haven't you?
"Yeah, I've been supporting Danny Miller's charity Once Upon A Smile. It's such a wonderful charity - Danny, Daniel Jillings and the whole team work phenomenally hard. They're always doing events and they have their football team too. I'd play more of an active part in the team if I was any good at football! (Laughs) On the odd occasion when I've played in the last couple of years, I've realised that actually I'm rubbish and my talent has left me behind!
"But I'll do anything I can - I did
Total Wipeout
for them, and we've got an event coming up in Manchester on July 15 called Viva Las Vegas, which Danny Miller is hosting, so that'll be really fun. I'm really looking forward to working more with them."
Broken Leg Workshops will hold its first two day course in Liverpool on July 28 and 29 - visit the website for full details.> 'Emmerdale' star James Sutton launches acting course> Read the latest 'Emmerdale' spoilers and news> Read the latest 'Hollyoaks' spoilers and news