Emmerdale
's Alicia Gallagher fails to get herself off the hook with Val Pollard in tonight's (May 30) episode of the soap.
The feisty barmaid is desperate to avoid a prison sentence for attacking Val (Charlie Hardwick), so she swallows her pride by sitting down with Val at The Woolpack and attempting to apologise.
Alicia (
Natalie Anderson
) hopes that Val will bury the hatchet by dropping the charges against her, but she soon loses her temper when Val milks the situation by trying to create another argument.
As the two women end up in another heated row, Alicia despairs as she realises that she has made everything worse. Will she have to tell Jacob that she's heading to jail?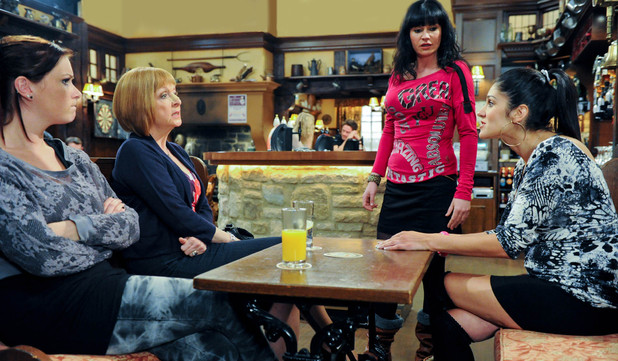 Emmerdale
airs tonight at 7pm on ITV1.
> 'Emmerdale' Natalie Anderson likely to return by end of year
> Read our spoiler for tonight's 'Emmerdale' episode
> Read more 'Emmerdale' spoilers and news