Emmerdale
's
Natalie J Robb
has stated that Moira and Alex's romance will never be emotional.
Speaking to
Soaplife
, the actress revealed that the pair's fling will last until Moira's son Adam returns to the village from holiday.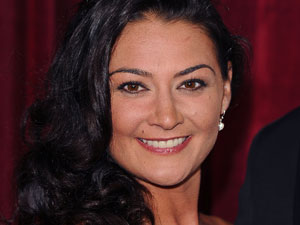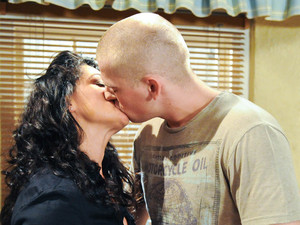 The star disclosed: "Once Adam is back, Alex's attitude changes a bit. He begins to see the consequences of it while Moira still thinks it's just a bit of fun. She doesn't think anyone will ever find out."
Clarifying the terms of Moira and Alex's relationship, Robb said: "In no way at all is Alex a replacement for John. In a way, the fact he's so much younger and it can't possibly go anywhere is the reason she's able to do it. It's fun and the sex is good."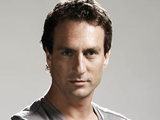 Farmer John Barton died in a
horrendous car crash
earlier this year, leaving widowed wife Moira depressed for months afterwards.
The 37-year-old
recently commented on her on-screen chemistry
with 21-year-old co-star Kurtis Stacey, who plays Alex.
Emmerdale
viewers will see
Moira and Alex finally succumb to their passion
on Friday (August 10).