EastEnders
star
Nicola Stapleton
has confirmed that she would not rule out another return for her soap character Mandy Salter.
The actress filmed
her exit scenes
six weeks ago and viewers saw Mandy bow out in yesterday evening's (May 31) episode.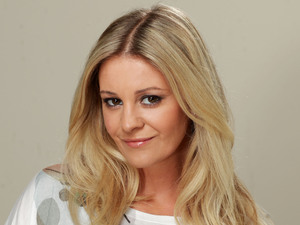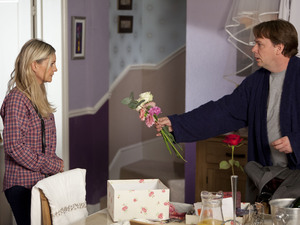 Speaking on
Loose Women
today (June 1), the 37-year-old revealed that she was thrilled with Mandy's most recent story arc.
Stapleton commented: "I don't want to play someone who's normal and boring - I want somebody who's feisty and spicy. I love Mandy. She's got layers, I think - she's deep and she's troubled.
"It's been really nice, actually, with the last few storylines that I had
with Vicky Alcock who played my mum
. It's fine to put a character on telly and say, 'Oh, what a horrible person', but it's nice to explain why people might be like that. I think they tackled those storylines really well."
She continued: "It's been a nice journey with her this time round, because it's been a lot more explanatory. As I say, it's had a lot more layers so I've really enjoyed it."
Asked whether she would return as Mandy, Stapleton replied: "It's always open, so you never know - never say never. I never said last time that I would never go back. I enjoyed it so much more than I really thought I was going to. It was lovely meeting the new people and cast that I hadn't worked with before."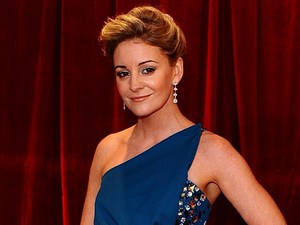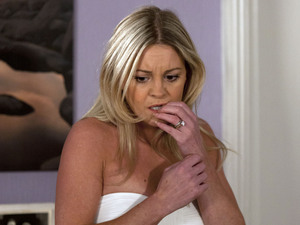 The soap star also explained that she has been concentrating on screenwriting work since filming her
EastEnders
departure.
She said: "I've got quite a lot on at the moment. I'm back to writing - I started writing a sitcom before I started
EastEnders
this time round. I'm four episodes in - myself and my fellow writing partner Mel. So I've got two episodes to finish and then hopefully we'll get it made next year.
"I like to keep busy. Obviously I've been an actress for a long time, and I kind of feel like I've fulfilled most of my ambitions - like I wanted to do a play at the Royal Court and I've done that. I think you always have to challenge yourself and have goals."
EastEnders
continues tonight (June 1) at 9pm on BBC One.