EastEnders
star
Gillian Wright
has said that she is thrilled to see Jean Slater standing up for herself in her current storyline.
Jean has spent the past few weeks battling to prove that Michael Moon has conned her, but he has often stayed one step ahead thanks to his twisted attempts to discredit his new enemy.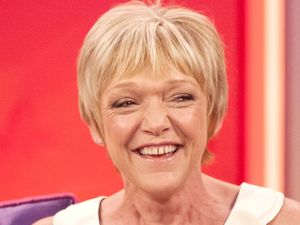 Speaking on
This Morning
today (June 22), Wright explained that she was keen to show Jean's tough side while filming the emotional plot.
Wright commented: "Jean is a victim and the storyline is about a victim, I suppose. [But] I didn't want it to be played as a victim. So I'm looking for any opportunity for her to seize her own power.
"Sometimes that might be the smallest thing, like breaking into somebody's house and searching. That's a big thing - hiding under a table is a big thing!"
Asked how she prepared for her intense scenes with co-star Steve John Shepherd, the actress replied: "We work so fast, and we shoot not in story order, so we're really basically just on the floor and we're dealing with where the director wants us, what the scene's going to be about and then we just shoot. There isn't really that much time to discuss or play."
She added: "When you have a wonderful storyline like this, they don't come along all the time - [so] you have to get yourself in a place where the tears are ready to be produced or the anger is ready to be produced."
EastEnders
fans see the story reach a climax this evening as
Michael and Janine's dramatic wedding day arrives
.