EastEnders
fans see Kat Moon return home to a worrying situation at the Queen Vic next week.
Kat, played by
Jessie Wallace
, arrives back in Walford after Roxy Mitchell makes a phone call to Alfie - admitting that Jean Slater has taken a turn for the worse and she can't cope with the situation alone.
Roxy's anxieties come as Albert Square's residents begin to fear that Jean (Gillian Wright) is unwell again - all fooled by
Michael Moon's attempts to cover up the fact that he has conned her
.
The blonde isn't expecting Kat to return alongside Alfie, so it's an unwelcome surprise for her when they both turn up at the pub following her call.
Kat's immediate concern is for Jean's welfare when she finds her lying alone in an empty bath, distraught by Michael's twisted attempts to deny all knowledge of their financial arrangement.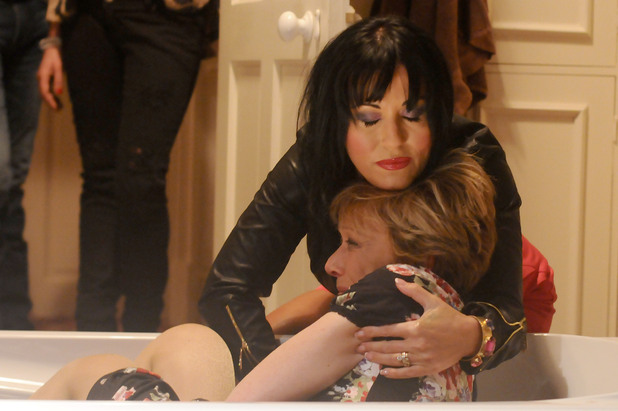 As the Moons settle back in and hear what's been going on in their absence, Alfie believes Michael when the schemer insists that the missing money at the pub is nothing to do with him.
However, when Kat hears Jean's story herself, she believes every word - knowing how scheming Michael can be.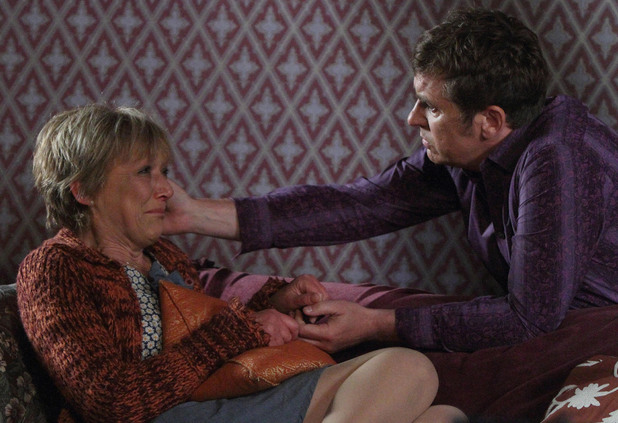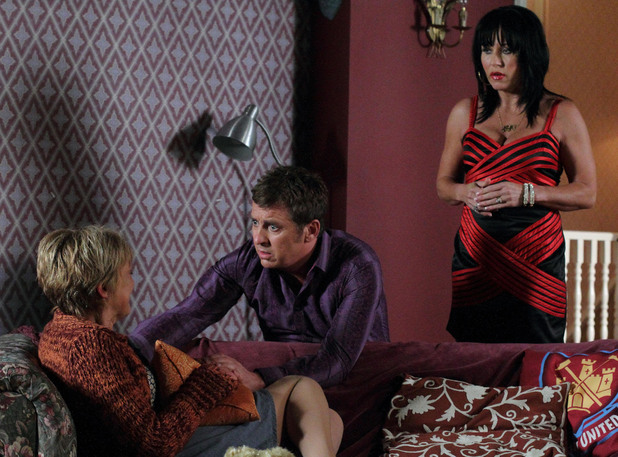 Refusing to take any nonsense from Michael, a livid Kat storms straight round to the boxing gym and demands that he pays the money back.
When Michael turns on the charm with Kat by protesting his innocence, will she believe him or continue to back Jean?
EastEnders
airs these scenes on Thursday, June 7 and Friday, June 8 on BBC One.