EastEnders
killer Ben Mitchell may cause his own downfall next week when he lets his guilty secret slip out during a showdown with Shirley Carter.
The moment that fans have been waiting for finally arrives in the coming days as Shirley discovers that Ben (
Joshua Pascoe
) was responsible for the tragic death of her best friend Heather Trott.
Shirley (Linda Henry) edges closer to the truth when she pays a visit to Denise Fox (Diane Parish) at the B&B and is stunned by what she spots there - the picture frame that was used to kill Heather.
After informing Denise of how significant the frame is, Shirley decides to solve this mystery herself rather than going to the police. She then attempts to track down how the frame ended up at the B&B in the first place.
In a discussion with Kim and Cora, Shirley soon learns that the frame was included in a delivery that Jean made to the charity shop.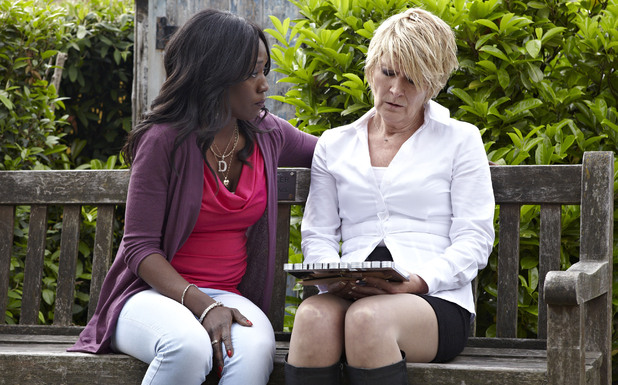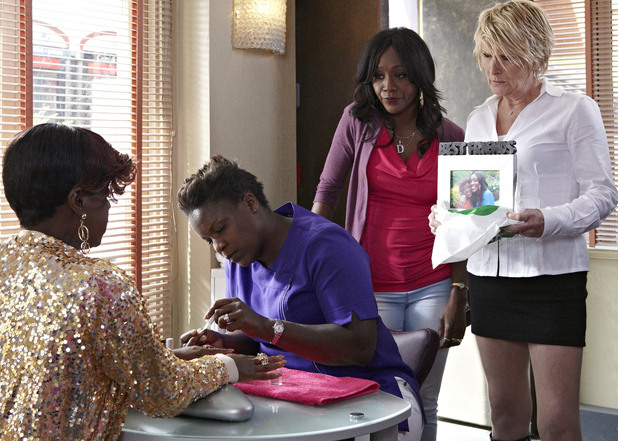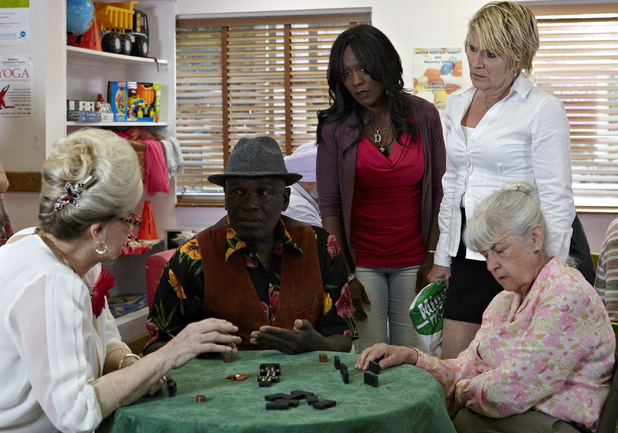 When Shirley subsequently asks Jean what she knows, she is shocked to the core as she hears that the frame was in a bag that Phil (Steve McFadden) gave to her…
Returning home, a distraught Shirley tells Ben that she finally knows the truth - Phil must have killed Heather!
A confused Ben tries to make Shirley realise that Phil is innocent, but she refuses to listen and makes it clear that she wants nothing more to do with the Walford hardman.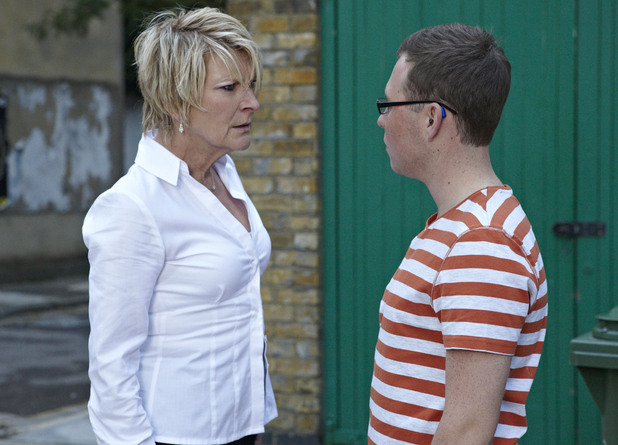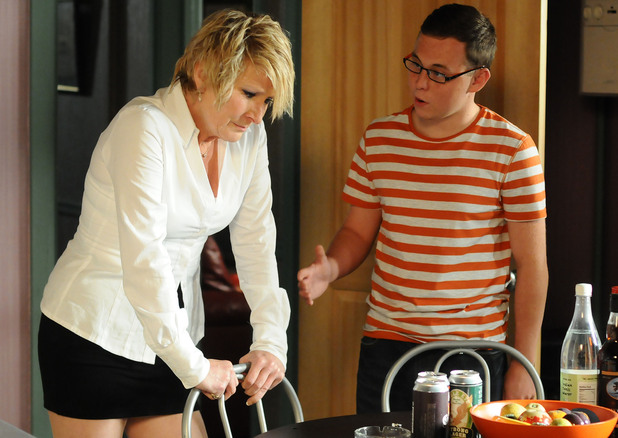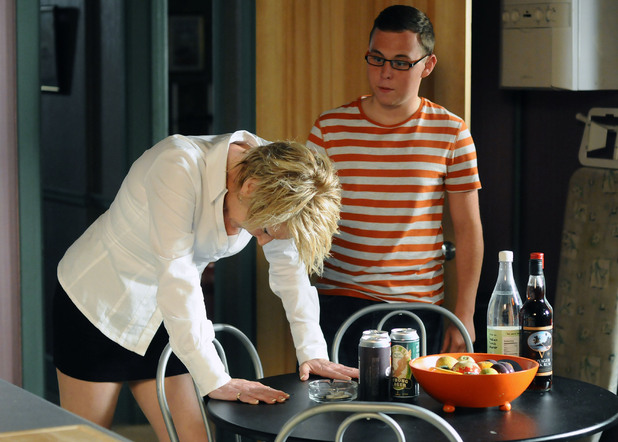 With Phil busy helping Walford returnee Sharon Rickman, he isn't around to deal with the situation - so Ben becomes increasingly desperate as he continues to defend his father.
In the end, as Ben's protests continue, he accidentally lets slip a vital piece of evidence that only the killer could know. Shirley's mood then suddenly changes as the horrifying truth sinks in for her - Ben has been the killer all along… What will Shirley do with this information?
EastEnders
airs Ben's downfall as part of a special seven-episode week from Monday, August 13 on BBC One.
> 'EastEnders' exit for Ben Mitchell confirmed
> 'EastEnders' teases Sharon return, Heather murder discovery
> 'EastEnders' Linda Henry: 'Shirley feels threatened by Sharon'
> 'EastEnders' Kellie Shirley reprises Carly role - first pictures
> 'EastEnders': Truth behind Linda Henry 'break' rumors
> Read Digital Spy's full spoilers for upcoming 'EastEnders' episodes