4
Soaps News
'Coronation Street' Simon Gregson: 'I'll visit theatre for Katherine'
Coronation Street
actor
Simon Gregson
has revealed that he is planning to support his former co-star Katherine Kelly's new stage project - even though he hates the theatre.
Kelly filmed her final scenes
as Gregson's on-screen ex-wife Becky McDonald last month and is
now appearing in a new production of classic Oliver Goldsmith play She Stoops to Conquer
at the National Theatre in London.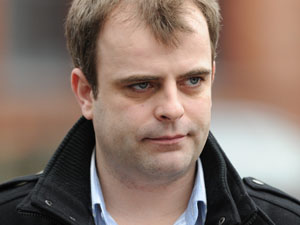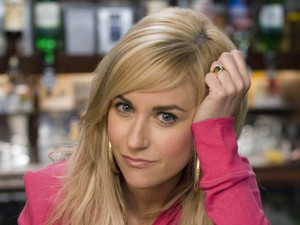 Gregson, who plays unlucky-in-love Steve, told
PA
that he will pay a reluctant visit to see the show.
"I guess I'll see it. I'm not a big fan of the theatre. One of the Corrie directors called me an anti-thespian and I think he's probably right," Gregson explained.
"I'll go down and support my friends. I don't know if I'll be able to sit through the whole thing, though. I just don't like being in theatres.
"She's a proper actress through and through, whereas I'm the complete opposite. I'll be like, 'I saw the beginning, now I'm off to the pub'. But no, I'll go and support her."
Becky's final Coronation Street episode pulled in 11.5m viewers
on Monday evening.
> Coronation Street airs Becky McDonald revenge twist
> Coronation Street Katherine Kelly backs Becky exit twist
> Coronation Street Katherine Kelly "overwhelmed" by NTA win
> Read more Coronation Street news and spoilers
Get the Inside Soap magazine on your iPhone or iPad