Coronation Street
star
Alison King
has admitted that she was emotional over her success at the British Soap Awards last month.
The 39-year-old
took home the 'Best Actress' prize at this year's ceremony
after topping the public vote.
EastEnders
cast members Jo Joyner and Nina Wadia and
Hollyoaks
star Karen Hassan had also been nominated in the category.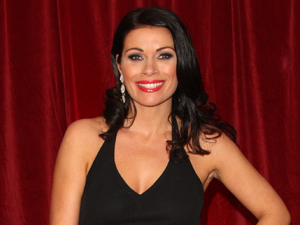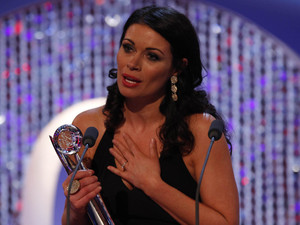 King told
The Mirror
: "I was up for four awards and when it got to the last one I was just thinking, 'Let me get out of here 'cos I'm not going to get any'. So when I won, it was a relief.
"I got all choked up when the Corrie cast stood up because they'd all willed it so much. The show is an emotional journey and about getting it right. Awards are a bonus. The next day on set everyone just says, 'Well done. Now get back to work!'"
Reflecting on Carla's popularity, she added: "I didn't ever think of how much the character was rising as a star in the show. I've just been really lucky. But it's down to the writers who feel they can pull you in all directions. It's flattering that it comes off."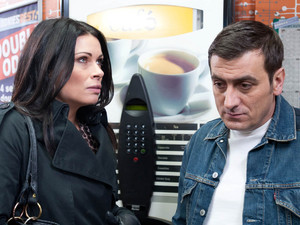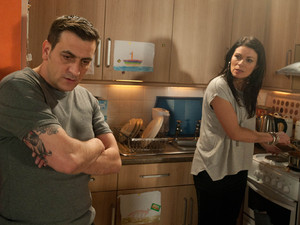 Carla is currently attempting to get her life back on track with help from partner Peter Barlow (Chris Gascoyne) after a turbulent year.
Of Carla and Peter's relationship, King said: "I love it because all the way through there has been a definite pull of love between them, even though they are as much bad for each other as good. But he brings out that fun side of her, and she's putty in his hands. We don't often see that with Carla, as she's usually pulling the strings."
Although King
is taking a four-month break from Coronation Street over the summer
, she also confirmed that she plans to stay with the soap for at least "the next couple of years".