Coronation Street
viewers will see Ryan Connor's behaviour spiral out of control next month as he attempts to do a runner from Weatherfield.
Ryan (
Sol Heras
) causes more heartache for adoptive mum Michelle in the coming days when she realises that he is high on drugs again, leading to another furious argument between the pair.
As the dust settles, Ryan decides that it's best for him to leave the cobbles as Michelle would be happier without him.
Putting a plan into action, Ryan stuffs a few things into a bag and grabs Michelle's factory keys. Checking that the coast is clear, he then makes his way into Underworld and begins searching the place for petty cash.
Ryan gets more than he bargained for, however, when Rob Donovan (Marc Baylis) arrives and goes on the attack - failing to realise who the burglar is.
As Ryan lies unconscious on the floor, a shocked Rob considers calling the police. But will Michelle let Ryan be reported to the authorities for a second time?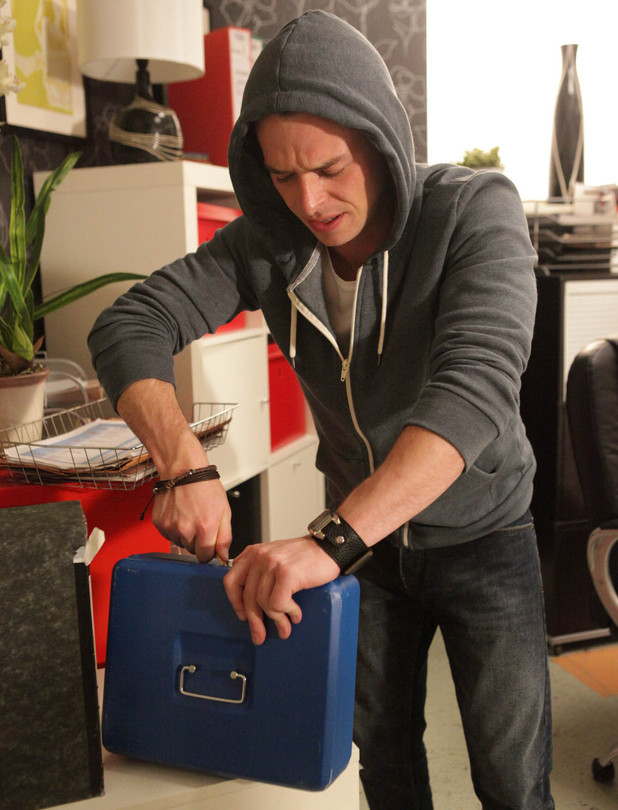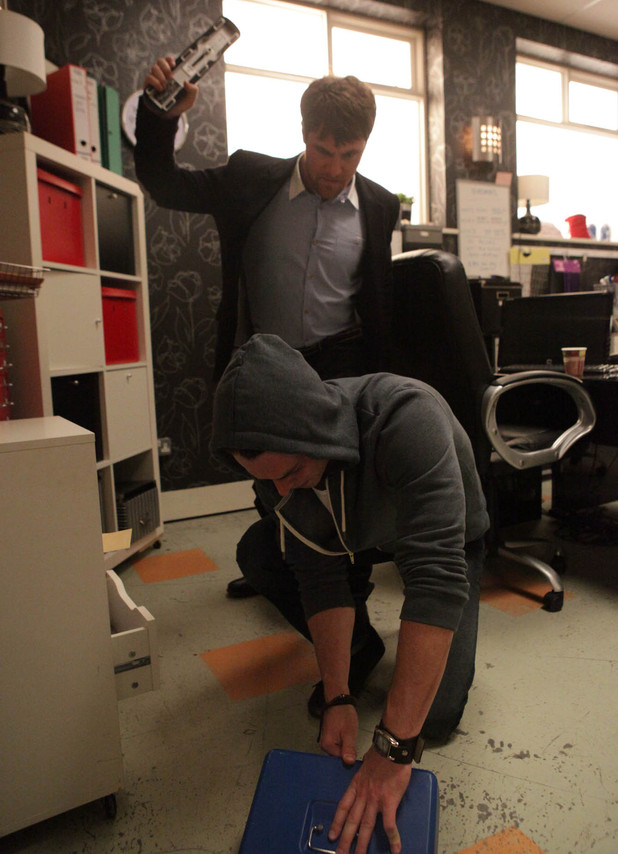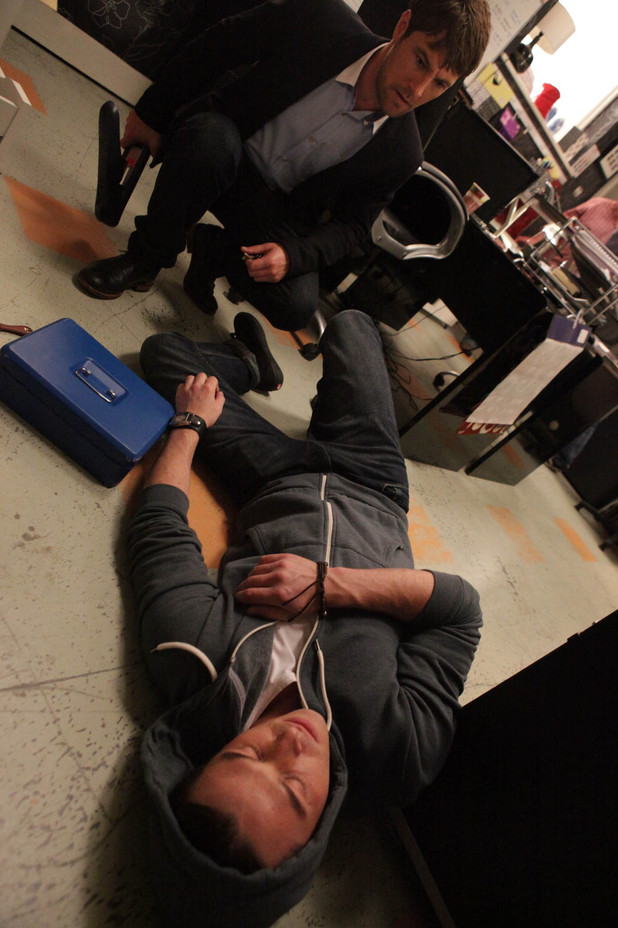 Coronation Street
screens these scenes in an
hour-long episode
airing on Sunday, September 2 from 7pm on ITV1.
> 'Coronation Street' Sol Heras confirms Ryan "cougar" girlfriend
> 'Coronation Street' Ryan Connor's new "cougar" love interest revealed
> 'Coronation Street' Sol Heras wants Ryan, David clashes
> 'Coronation Street' Sol Heras: 'Things could get worse for Ryan'
> Read more 'Coronation Street' spoilers and news
Over on
EastEnders
, an emotional day for returnee Sharon Rickman could lead to her finally becoming friends with Tanya Cross.
When Sharon's son Dennis starts his new school next month, the Walford blonde can't help but worry about him as he seems to be struggling to make friends.
As the situation fails to improve, overprotective Sharon (Letitia Dean) decides to keep Dennis off school. She then takes the youngster with her to the R&R while she catches up with love interest Jack Branning.
Soon afterwards, however, Sharon is suddenly startled when she realises that Dennis has wandered off and is nowhere to be seen.
A frantic search follows, but fortunately Sharon eventually spots Dennis outside the Queen Vic.
Relieved but emotional, Sharon blurts out to Dennis that this is where his father died.
After watching from afar, a concerned Tanya (Jo Joyner) approaches and realises that Sharon needs a friend. Will this be a fresh start for the feuding pair?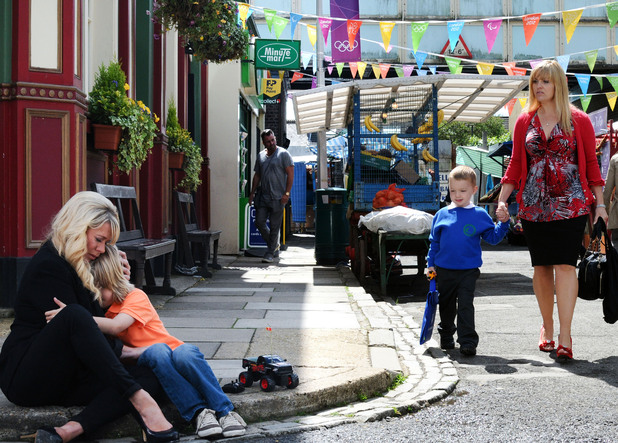 EastEnders
airs these scenes on Friday, September 7 at 8pm on BBC One.
> 'EastEnders' Jo Joyner: 'Huge Branning secret revealed at Christmas'
> 'EastEnders' Jay faces the music with Abi - spoiler pictures
> Read more 'EastEnders' spoilers and news
Coming up on
Emmerdale
, Kerry Wyatt finds herself with a love interest in the village as she spends the night with Andy Sugden.
The story begins when Kerry (Laura Norton) angers daughter Amy one time too many, leaving viewers to wonder whether she has burned her bridges for good.
As Kerry's ex-boyfriend turns up in the Dales, the troubled mum is mortified as she has previously lied to Amy that he used to beat her up. Amy quickly uncovers the deception, while the ex reveals that Kerry spun him a web of lies about Amy too!
After Amy screeches at her mum to pack her bags and leave, Andy (Kelvin Fletcher) takes pity on Kerry by offering her a place to stay. It's initially just for one night, but Andy is soon surprised by how much he can open up to Kerry about his past, and so he invites her to stay for longer.
Andy supports Kerry further when Amy decides to leave the village to visit Hannah for a while. To Kerry's dismay, Val and Pollard refuse to reveal where Amy has gone - and also tell her that she's no longer needed at the B&B.
Grateful for Andy's caring behaviour, Kerry cooks him a meal to say thank you. When Andy then makes it clear that he wants to spend the night with her, the pair share a passionate kiss…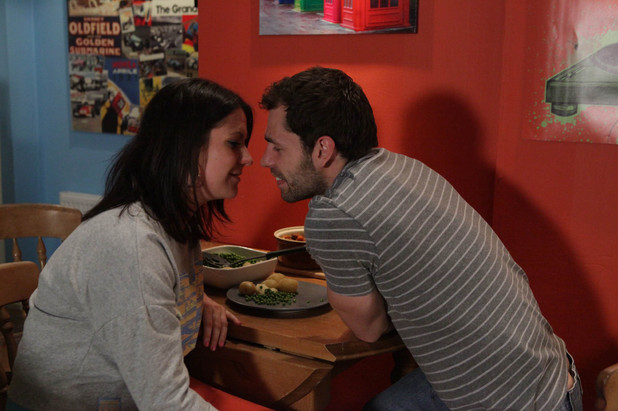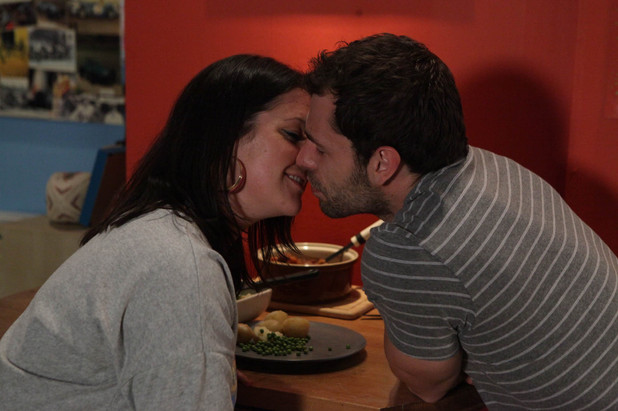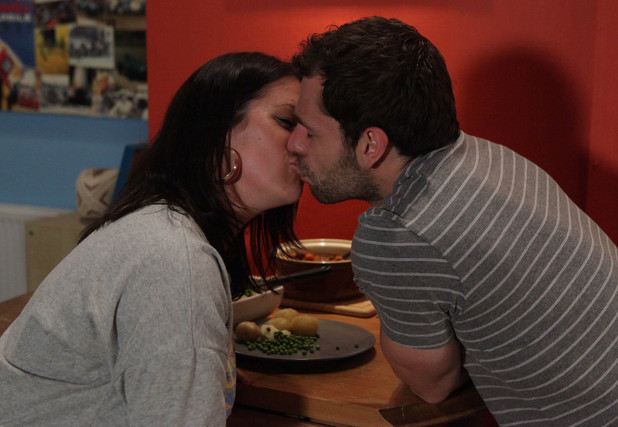 Emmerdale
airs these scenes on Wednesday, September 5 at 7pm on ITV1.
> Read more 'Emmerdale' spoilers and news
Meanwhile,
Hollyoaks
' Osborne clan have a tough time ahead as family patriarch Jack collapses with a heart attack.
Jack's health scare occurs following an argument with Esther (Jazmine Franks), who is taking her upset out on him after queen bee Maddie ensures that she has a nightmare first day at college.
As Esther walks away from the row, she is unaware of the critical situation she is leaving behind as Jack (Jimmy McKenna) suddenly falls to the ground.
Later, when Jack is rushed to hospital, the Osbornes are rocked by the devastating news - while Esther's situation becomes unbearable as blame is laid at her door. Will Jack be okay?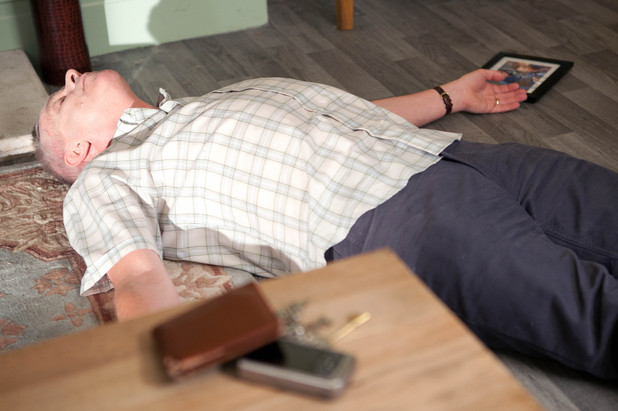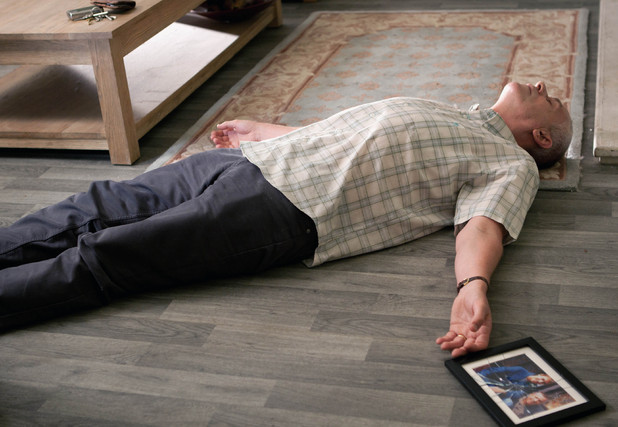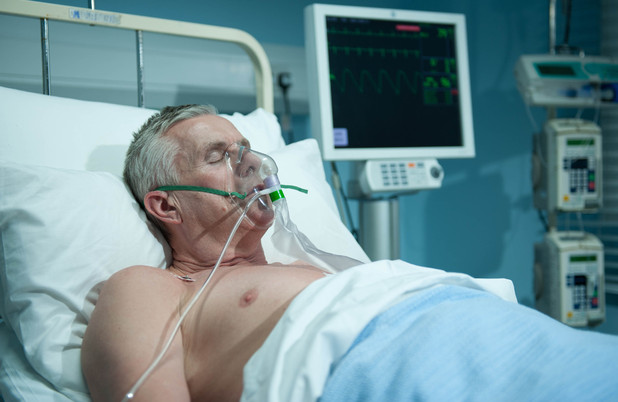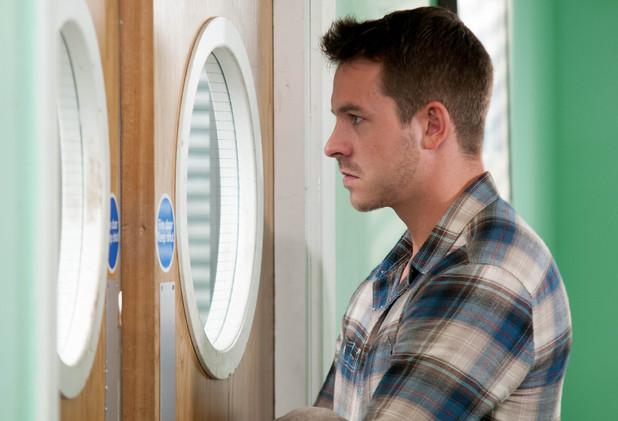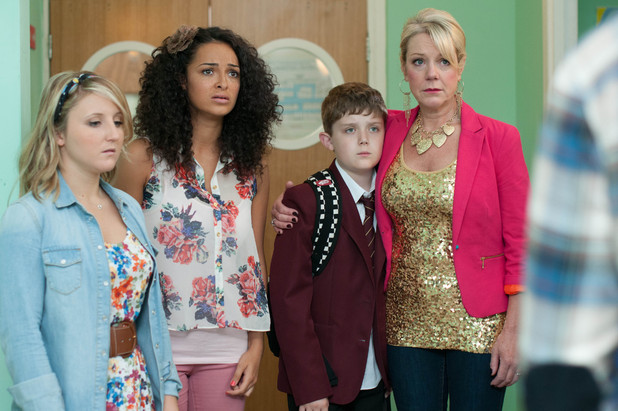 As the week continues, things get even worse for Esther as an unsympathetic Maddie (Scarlett Bowman) continues to make life difficult for her at college.
When Maddie finally pushes her too far, Esther reaches breaking point and lashes out at the bully…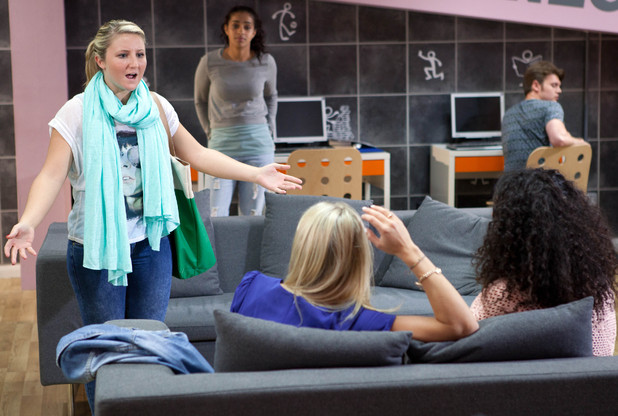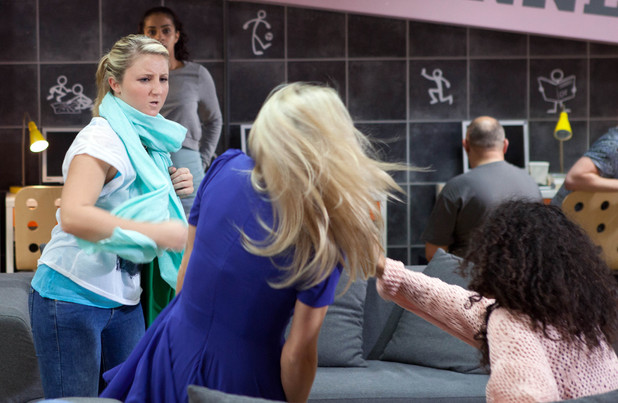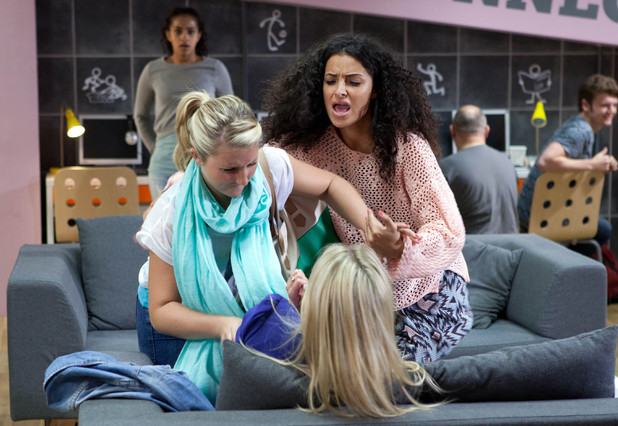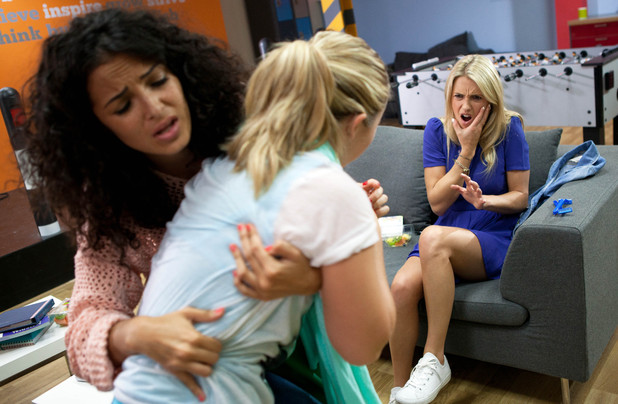 Hollyoaks
airs these scenes on Tuesday, September 4, Wednesday, September 5 and Thursday, September 6 at 6.30pm on Channel 4.
> 'Hollyoaks' producer Emma Smithwick shares show gossip, teasers
> 'Hollyoaks': Extra character and story teasers from Emma Smithwick
> Read more 'Hollyoaks' spoilers and news
Over on
Doctors
, the pressure faced by Cherry Clay intensifies as she continues trying to keep her infidelity under wraps.
In the aftermath of Zara's departure, Jimmi (Adrian Lewis Morgan) continues his attempts to be a good friend to Daniel - still blissfully unaware of what happened between him and Cherry (Sophie Abelson).
Although Daniel (Matthew Chambers) is reluctant to open up to Jimmi, he eventually confesses that he was a bad father and took his frustrations out on Joe.
Jimmi quickly realises that Daniel may be suffering from post-natal depression and later shares his theory with an awkward Cherry.
Cherry is relieved that Jimmi still doesn't know about her big mistake. But as Daniel begins to get frustrated with not being able to contact Zara, he soon threatens Cherry that he may reveal the truth to Jimmi…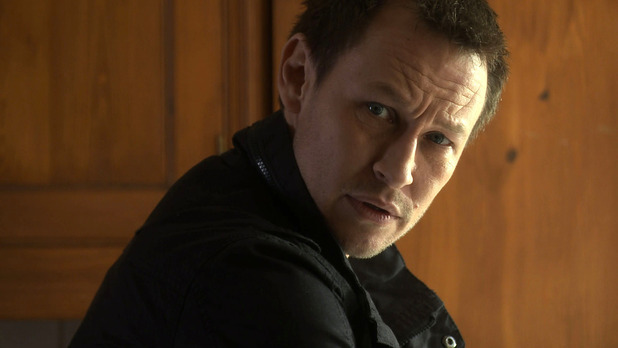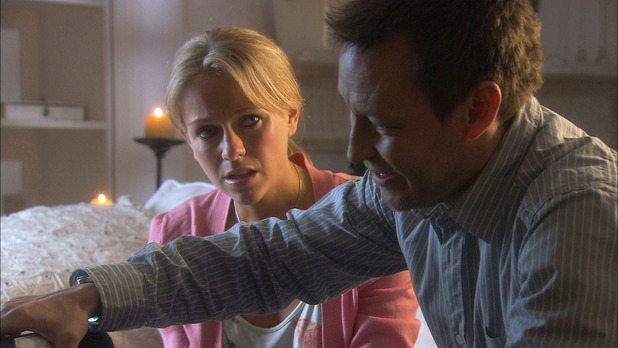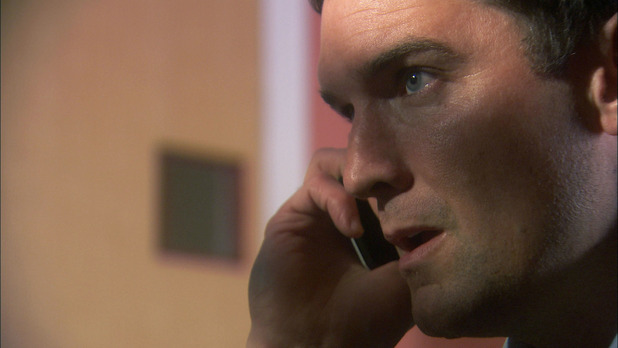 Doctors
airs these scenes on Tuesday, September 4, Wednesday, September 5 and Friday, September 7 at 1.45pm on BBC One.
> Read more 'Doctors' spoilers and news
Coronation Street
was the winner of our storyline poll last week as
36.6%
of you chose Tommy confronting Kirsty over her violence as the best plot.
EastEnders
took second place with
28.6%
for Anthony's exit, while
Hollyoaks
was third with
20.3%
for Dodger losing control.
Emmerdale
claimed fourth with
8.7%
for Nikhil catching Priya and David kissing, while
Doctors
was fifth with
5.8%
for Daniel hitting rock bottom.
Don't forget to vote in the poll below and let us know which story sounds best this week!