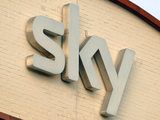 Sky
has opened up its Fibre Unlimited Pro broadband package to all UK customers, having previously only offered it to new subscribers.
All users now have the option to sign up for the top package, which provides internet speeds of up to 76Mbps for £30 per month.
"All our broadband products are open to all customers covered by Sky's network," a Sky spokeperson told
ZDNet
.
The Fibre Unlimited Pro package was announced back in April, available exclusively to new customers who signed up over the phone. It is thought that the development work required to transfer existing subscribers to the new system was not in place then.
Fibre Unlimited Pro offers uncapped internet usage but does not include phone calls, and remains unavailable to new subscribers signing up via the Sky website.
In May, it was reported that
Sky had entered negotiations with mobile giant Everything Everywhere over launching its own mobile service
.