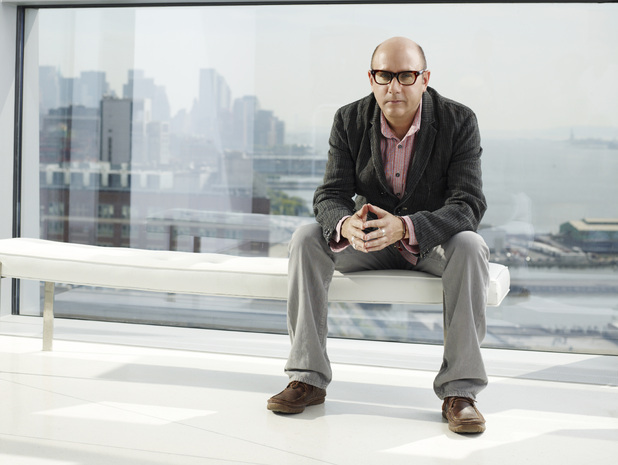 Matt Bomer's hit conman series
White Collar
was recently given
a fifth season on the USA network
, but for too long has been absent from screens in the UK.
Thankfully Alibi is rectifying the situation and the show's second season will finally get an outing this week, as we play catch up on the comedy drama.
Digital Spy
caught up with one of the show's stars -
Willie Garson
- to find out why UK TV fans should be watching.
Congratulations on getting a fifth season in the US!
"Yes. We kind of knew. We heard in advance. But it was still very nice to hear them say it out loud."
Why do you think the show has survived in a genre that is very over-populated on TV?
"It is a competitive field. Like anything in the medium of television, it just comes down to the writing. We are fortunate to be on the USA network in the US and their mission and slogan is 'characters, welcome'. It's all about character, as opposed to procedure.
"These other shows often get bogged down in details and procedure and you just plug in the case of the week. Our show is all about character and the caper is secondary. People respond to fully fleshed out characters that you can sink your teeth into.
"Also the writing doesn't talk down to people. It doesn't make anyone feel stupid."
I have watched parts of the show's second season already, despite it not airing in the UK...
"Oh - how dare you!"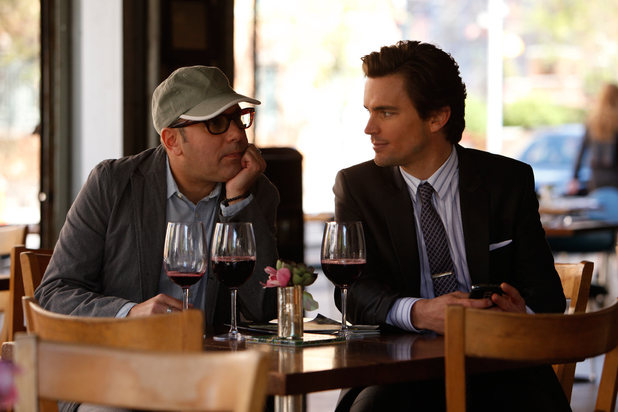 It's quite an exciting season for Mozzie, isn't it?
"What's great about our show is that any of the characters can take the mantle at any time. And certainly at the end of this series, there are some very exciting things for Mozzie that will leave audiences holding their breath. But for me the most exciting episode of the season is a flashback episode talking about Mozzie and Neal's first meeting.
"So for me there's an assortment of wonderful hairpieces and it shows how they came together as criminal partners. It also features a cameo from my real-life son, which is kind of awesome."
How do you think you would fare in the world of conmen?
"I'm not that good an actor! I would break like a twig. I wouldn't get away with much. I'm way too honest!"
It must be satisfying as an actor to develop a character across five season?
"It's a great luxury to get a show that runs and runs. Every single episode is another layer where you find out about a character and that's really luxurious. Four seasons so far is an unbelievable run in these fast paced times of shows coming and going. Five seasons is insane and I believe we're going to go for a really long time. I wouldn't be surprised if we went for seven, eight or nine seasons. All that does is make the characters deeper, realer and more involved.
"What's great about our show is that it's really good fun as well. There's no mythology to our show that makes it impossible to watch if you haven't seen every episode. You could have an episode with us solving the case of the missing scotch tape and it would still be great because of the characters involved. You find yourself as a viewer wanting to hang out with these people."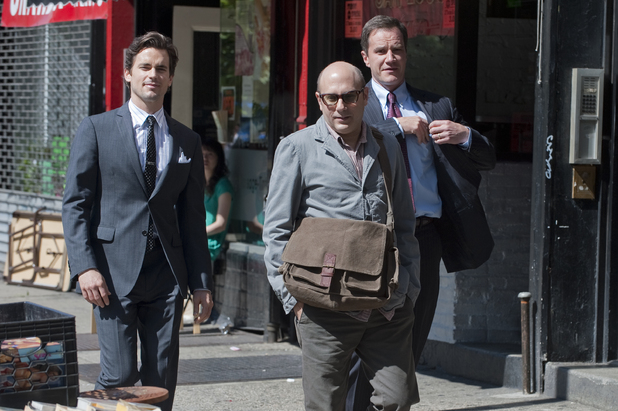 In the UK, Tiffani Thiessen is a cult favourite because of her Saved By The Bell days. What is she like to work with?
"Oh,Tiffani is a delight. But what's great about this show is that it's full of pros. And I don't mean boring old saggy pros, I mean great professional actors. Credit goes to Fox Studios, they just went for the best actors to play the parts rather than the shiny new coin.
"They didn't want people who were popular that second, they went for the best people for each role. Even Matt, the youngest actor, has done a ridiculous amount of work for someone so young."
Was there a cast outing to see Matt Bomer strutting his stuff in Magic Mike?
"No, we didn't. How else can I answer that? No. Ha! We should have done, shouldn't we? I bought a very sad single ticket. There was a trenchcoat involved and a very large floppy hat."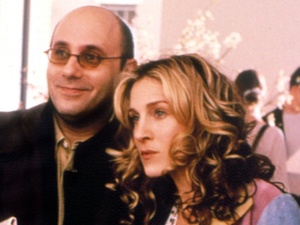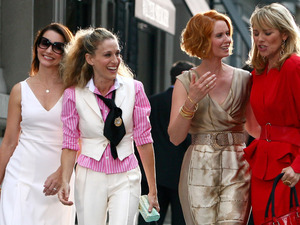 Sex And The City is the show you are best known for. Do you miss working on it?
"You don't miss things if they just go away. There is nothing you can do about it. But it was there, I have it, I loved it, I was part of it and it was great fun every day. That came from the top down. My dear friend Sarah Jessica used to say, 'We should never have a bad day at work'. And we didn't. We were friends long before the series started and thankfully that stayed in tact!"
They are developing a prequel The Carrie Diaries. Who would you like to see play a young Stanford?
"Ha, ha. I don't know. I hadn't thought about that. I'd always thought they had made a prequel of the show anyway. I thought it was called
Glee
!
"I know they are making
The Carrie Diaries
and the wonderful Amy Harris is the creator and producer of it, so I'm sure it will be great. I don't know who should play the young Stanford, though. It's certainly flattering that people are interested enough in these characters to want to see them as children, though. Personally, I can't wait to see it."
Do you think there's any chance of a third film?
"I would do them until I'm 90. But I'm not sure if that will ever happen. The only people who ever talk about it are journalists. I've never got a phonecall about it. They've never checked availability. I have no idea. I think if they are going to do it, they should get on with it, because there will come a time in not too long when nobody will want to see us with our clothing off. So we'll see what happens. I'll never say never, but if I was a betting man, I'd predict that we were over."
White Collar season two starts at 10pm tonight (October 16) on Alibi