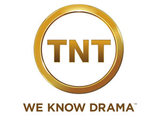 Frank Darabont
has signed up to write and direct new drama pilot
L.A. Noir
.
The former
Walking Dead
showrunner will also executive produce the TNT project, which is based on the book by John Buntin.
L.A. Noir
charts the war between Los Angeles police chief William Parker and his mobster nemesis Mickey Cohen.
Darabont
departed The Walking Dead
in July amid rumors that
he had been fired following a budget dispute with AMC
.
Moneyball
producer Mike De Luca and Elliott Webb will also executive produce
L.A. Noir
alongside the
Shawshank Redemption
filmmaker.
Darabont recently revealed
his aborted plans
for
The Walking Dead
's second season premiere, featuring
Being Human
star Sam Witwer.
TNT is also developing a
medical drama pilot
with
Ally McBeal
creator David E Kelley,
cop series Scent of the Missing
starring Tricia Helfer, and
Western project Gateway
with
Terriers
actor Donal Logue.
> Walking Dead exec: 'Frank Darabont exit won't affect show'